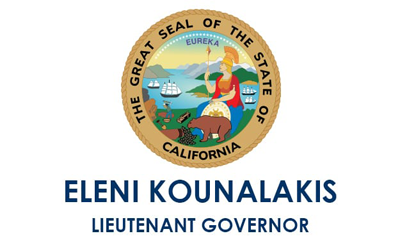 FOR IMMEDIATE RELEASE
Contact:
(916) 445-8994
Press@ltg.ca.gov
---
Lieutenant Governor Kounalakis Issues Letter Re: California's Ethnics Study Model Curriculum
SACRAMENTO – Lieutenant Governor Eleni Kounalakis issued the following letter today on the Ethic Studies Model Curriculum.
"I appreciate the hard work of the contracted writers and the Model Curriculum Advisory Committee as it develops a curriculum that will serve as a model for the entire state. As a statewide elected constitutional officer, I have continuously prioritized efforts to promote diversity and inclusion. I believe it is critical that California students are educated about our State's rich history and diversity. I write to share my concerns with the current draft of the Ethnic Studies Model Curriculum (ESMC). 
In light of recent events, it is more important than ever that we provide our students with complete and accurate information. Without significant edits, I fear that the draft ESMC would marginalize and promote discrimination against some of our most vulnerable populations. For this reason, I strongly encourage the Instructional Quality Commission to make substantial edits to the proposed curriculum, thoughtfully review the public comments you receive, and ensure that the final curriculum is consistent with the ESMC and State Board Guidelines." 
The full letter sent to Chair Soomin Chao at the California Department of Education is below.