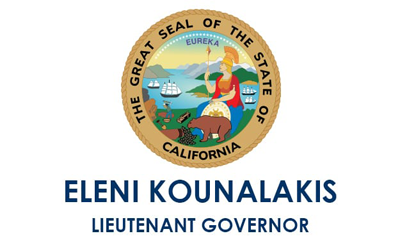 FOR IMMEDIATE RELEASE
Contact:
Press@ltg.ca.gov
916-445-8994
---
SACRAMENTO – Lieutenant Governor Eleni Kounalakis released the following statement today in response to Joseph I. Castro being named the eighth Chancellor of the California State University system:
"I applaud the appointment of President Joseph Castro Ph.D., M.P.P. as the eighth Chancellor of the California State University (CSU). Over the past two years, I have seen first-hand how Dr. Castro's transformational leadership and commitment to serving students have propelled Fresno State to become one of the nation's leading public universities in recruiting, supporting and graduating students from diverse backgrounds. The first Mexican-American and first from the Central Valley to serve as Chancellor, Dr. Castro is also the son of immigrants and the first in his family to graduate from college. He is the right person to lead the CSU through the challenging times before us. I look forward to working with Dr. Castro to bring the CSU to new heights."
###
Eleni Kounalakis is the 50th lieutenant governor of California and the first woman elected to the position. From 2010 to 2013, Kounalakis served as President Barack Obama's Ambassador to the Republic of Hungary. In 2019, Governor Gavin Newsom designated Kounalakis as his Representative for International Affairs and Trade Development, and as Chair of the corresponding Interagency Committee that oversees the state's trade, investment and international relations. Kounalakis also serves on the three-member State Lands Commission, and as a voting member of the University of California Board of Regents, the California State University Board of Trustees, and the California Community Colleges Board of Governors.