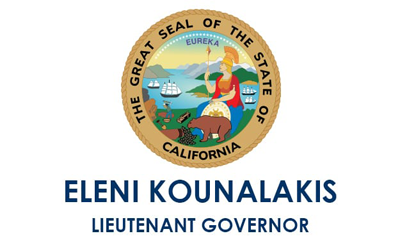 FOR IMMEDIATE RELEASE
Contact:
Press@ltg.ca.gov
916-445-8994
SACRAMENTO – Lieutenant Governor Eleni Kounalakis released the following statement today in response to the inauguration of President Joe Biden and Vice President Kamala Harris:
"This is a historic moment for the United States. Honor and decency have been restored to the White House. The election of California's own Kamala Harris as our first woman Vice President is cause for great celebration. The daughter of immigrants, and the first Black and South Asian Vice President, her story is the story of our great country.
As we continue to get through the darkest part of the COVID-19 pandemic, we in California look forward to working with a federal administration that is a true partner to our great state, and shares our values."
###
Eleni Kounalakis is the 50th lieutenant governor of California and the first woman elected to the position. From 2010 to 2013, Kounalakis served as President Barack Obama's Ambassador to the Republic of Hungary. In 2019, Governor Gavin Newsom designated Kounalakis as his Representative for International Affairs and Trade Development, and as Chair of the corresponding Interagency Committee that oversees the state's trade, investment and international relations. Kounalakis is also Chair of the three-member State Lands Commission, and a voting member of the University of California Board of Regents, the California State University Board of Trustees, and the California Community Colleges Board of Governors.