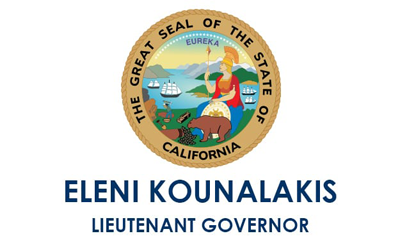 FOR IMMEDIATE RELEASE
Contact:
press@ltg.ca.gov
916-445-8994
Sacramento, CA – Lieutenant Governor Eleni Kounalakis issued a proclamation today declaring a special gubernatorial recall election on September 14, 2021 to determine whether Gavin Newsom, Governor of the State of California, shall be recalled, and if the majority vote on the question is to recall, to elect a successor.
Text of the proclamation can be found here and a copy is below:
###
Eleni Kounalakis is the 50th lieutenant governor of California and the first woman elected to the position. From 2010 to 2013, Kounalakis served as President Barack Obama's Ambassador to the Republic of Hungary. In 2019, Governor Gavin Newsom designated Kounalakis as his Representative for International Affairs and Trade Development, and as Chair of the corresponding Interagency Committee that oversees the state's trade, investment and international relations. Kounalakis is also Chair of the three-member State Lands Commission, and a voting member of the University of California Board of Regents, the California State University Board of Trustees, and the California Community Colleges Board of Governors.