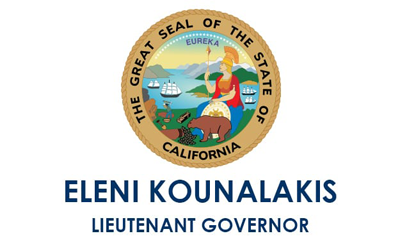 Office of the Lieutenant Governor
Job Announcement
Communications Advisor / Coordinator
General Statement
Under the direction of the Chief of Staff and in coordination with the Deputy Chief of Staff, the Communications Director Advisor/Coordinator (depending on experience) will be responsible for creating and implementing the Lieutenant Governor's media outreach strategy.
Duties
Under the supervision of the Chief of Staff and in coordination with Deputy Chief of Staff, the Communications Advisor/Coordinator acts as the principal spokesperson and media strategist to the Lieutenant Governor. The Communications Advisor/Coordinator will develop and execute a comprehensive strategic communications plan that encompasses long-term planning and day-to-day work, including but not limited to, integrating the use of traditional and earned press, digital media, and social media platforms to external parties, organizations, and other entities. The Communications Advisor/Coordinator will also be responsible for drafting speaking points and statements; and developing strategic campaigns and initiatives that boost the profile and priorities of the Lieutenant Governor.
Job Functions
Maintain digital, social, and traditional media platforms that enable citizens of California to engage with the Lieutenant Governor and the office of the Lieutenant Governor;
Recommend, draft, design, pitch, and implement engagement strategies and events that inform and promote the Lieutenant Governor's policies on international trade, environmental sustainability, higher education, and other priorities;
Assist with the development of messaging in response to media and constituent inquires;
Generate content, including speeches, web posts, and press releases;
Maintain a repository of the Lieutenant Governor's speeches and ensure consistency across speeches;
Monitor media for opportunities and threats;
Build out online community; and
Manage and implement additional tasks, as assigned.
Position Qualifications and Education
A Bachelor's Degree is preferred, as is prior press and media-related experience.
This position is located in the Lieutenant Governor's Sacramento office. Interested candidates should submit a resume, cover letter, and two writing samples to Matthew Dumlao at matthew.dumlao@ltg.ca.gov.