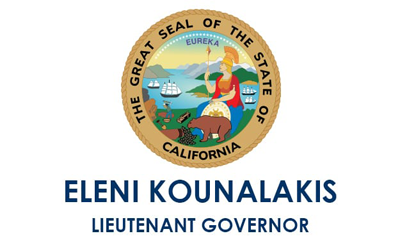 FOR IMMEDIATE RELEASE 
Contact:
Press@ltg.ca.gov
916-445-8994
SACRAMENTO, CA – Today, Lieutenant Governor Eleni Kounalakis announced the appointment of Dr. Mike Muñoz to the Associate Degree for Transfer Intersegmental Implementation Committee.
Dr. Mike Muñoz is a nationally recognized leader in higher education and currently serves as the Superintendent-President at Long Beach City College. He also serves on the Board of Directors for the National Community Colleges Hispanic Council, a founding Board Member of COLEGAS, the California Community Colleges Latinx professional association; and as a Board Member for the California Conference on Equality and Justice. He is an expert in closing racial equity gaps for students of color, creating inclusive campus cultures for LGBTQIA+ students, and effectively leading for transformational change.
A product of the California Community College system, Muñoz attended East Los Angeles College and Fullerton College before transferring to the University of California, Irvine, where he received his bachelor's degree in Psychology and Social Behavior. He received his master's degree in Counseling and his doctor of education with a specialization in Community College Leadership, from California State University, Long Beach. He is a first-generation college student. While attending college, he experienced both food and housing insecurities — all while caring for his daughter as a single father.
In 2021, the California Legislature passed and the Governor signed Assembly Bill 928 (Chapter 566, Statutes of 2021), which established the Student Transfer Achievement Reform Act of 2021 with the goal of increasing degree attainment, improving time to degree, and closing racial equity gaps.
AB 928 seeks to transform the transfer process through three significant student-centered provisions, including the creation of the Associate Degree for Transfer Intersegmental Implementation Committee (AB 928 Committee) to serve as the primary entity charged with the oversight of the Associate Degree for Transfer (ADT) and to provide the Legislature with recommendations on certain issues impeding the scaling of the ADT and streamlining transfer across segments for students.
AB 928 also requires the Lieutenant Governor to appoint, on or before March 1, 2022, one representative from an educational equity and social justice organization to serve on the committee until June 30, 2025. The AB 928 Committee is expected to commence work on or before July 1, 2022.
###
Eleni Kounalakis is the 50th lieutenant governor of California and the first woman elected to the position. From 2010 to 2013, Kounalakis served as President Barack Obama's Ambassador to the Republic of Hungary. In 2019, Governor Gavin Newsom designated Kounalakis as his Representative for International Affairs and Trade Development, and as Chair of the corresponding Interagency Committee that oversees the state's trade, investment and international relations. Kounalakis is also Chair of the three-member State Lands Commission, and a voting member of the University of California Board of Regents, the California State University Board of Trustees, and the California Community Colleges Board of Governors.